Portable Mini Car Fridge - 7.5L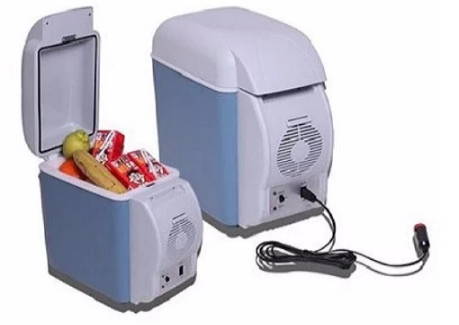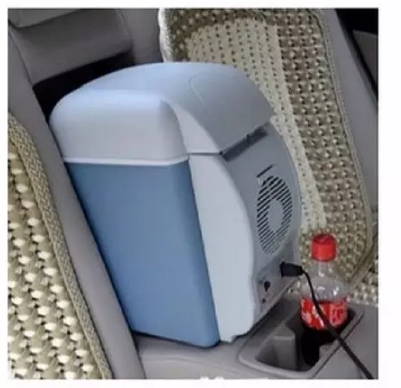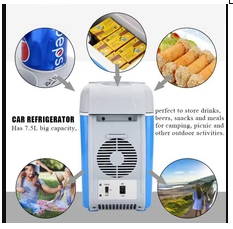 7.5 L Portable Car Electronic 2-in-1 Cooling and Warming Refrigerator Fridge Storage
7.5 L Portable Car Electronic 2-in-1 Cooling and Warming Refrigerator Fridge Storage


FILL FORM BELOW TO PLACE YOUR ORDER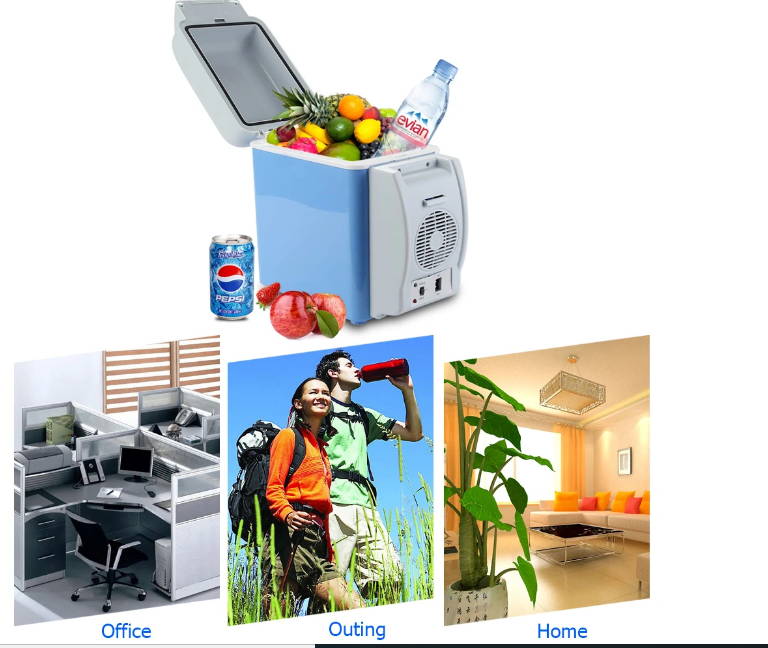 ✔ A perfect item for family road trips or anyone who spends a lot of time driving and gets hungry and thirsty on the road.
✔ Environmental protection without fluorine pollution
small volume
✔ Light weight
✔ Long service life.
✔ Quiet motor and fan circulate air for even cooling/heating.
✔ 2in1 Cool&warm use.
✔ Uses 12 Volts power to cool or warm drinks and food.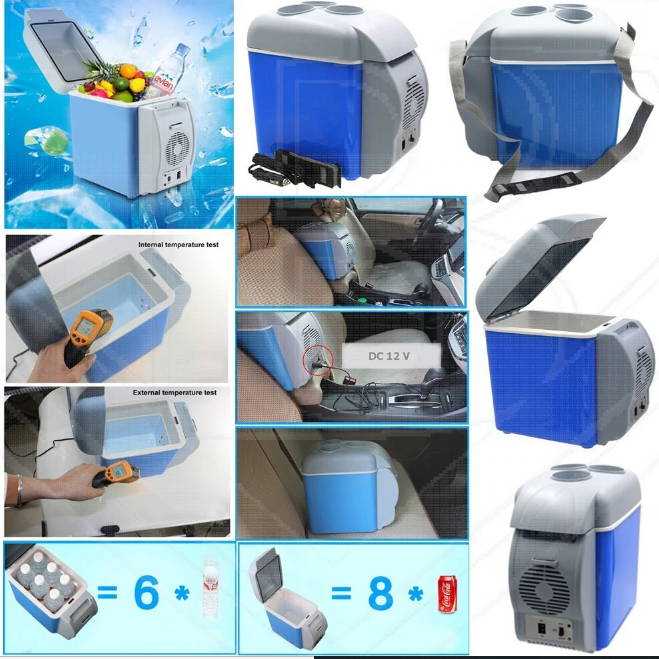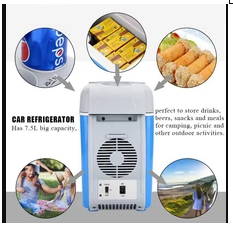 Instructions:

1. The car regrigerator must be launched when using the car-type.

2. First, insert the plug into the cigarette lighter socket or 12v power supply jack.

3. Then, plug the other end of the cable into the 12v DC jack or into the dual-use 220v jack ( jack at the bottom of the front panel ).

4. Later, dial the switch to the heating or cooling position and check the corresponding LED (heating: red light; cooling: green light).

5. It will take 15 minutes or 30 minutes to cool or heat (the duration of cooling or heating depends on the ambient temperature).

6. Before put into the food or beverage, first warm or cold, so that you can get better effect.

7. It takes 2-3 hours to freeze unfrozen food and drink. The design of car small refrigerator is not used to freeze food, mainly used heat preservation! According to the instructions properly to use, the food can be kept warm for several hours.

Note:
1. Unplug the power before cleaning.

2. Do not place the cold or warm box or power cord in the liquid. Scrub with neutral soap and wet cloth.

3. Do not use its ice-making.

4. To prevent blocking the fan, it will clog heating acceleration, causing a fire. Do not place wool, cloth and other items on top of the fridge.

5. When the engine is turned off, do not operate it for long time, which will drain the storage battery.

6. Switching from heating to heating or heating to cooling, switch off the power supply for at least 30 minutes before proceeding!
Car Refrigerator Freezer Mini Portable Multi-Function Dual-Use Cooler Warmer Thermoelectric Electric Fridge Compressor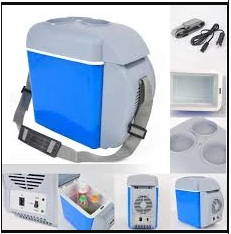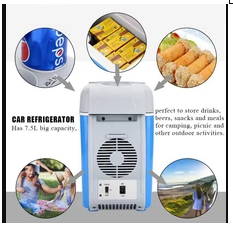 NOTE: PLEASE BE SURE YOU ARE FULLY READY FOR PRODUCT AND THE MONEY TO PAY AT THE POINT OF DELIVERY IS READY BEFORE PLACING ORDER. THANK YOU
''